Quick Links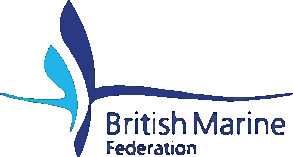 OTHER
BLUE WATER SUPPLIES WEBSITES
Blue Water Supplies Limited. Jersey, Channel Islands Tel.+44(0)1534 739594
Blue Water Equipment Specialists
Committed to Value and Service...
ALL PRICES EXCLUDE VAT & Jersey GST
Individual prices may not always be competitive... please contact us with your shopping list for a extremely competitive quotation.
IMPORTANT
Blue Water Supplies is based in Jersey in the Channel Islands. Goods dispatched to the UK will be charged VAT. (Orders with a value of £15 or under are VAT relieved).
Goods collected from Jersey may be liable for Jersey GST(General Sales Tax) at 3%
Blue Water Supplies Limited reserves the right to change prices at any time without notice. Although every effort to ensure prices and other details are correct, Blue Water Supplies accepts no responsibility for any errors or omissions.
© Blue Water Supplies Limited 2002-2010
Navigation Equipment
| | | |
| --- | --- | --- |
| When crossing an Ocean is GPS enough? What if another 9/11 means that the Americans turn it off? What if a lightning strike renders all electronics useless or what if you find yourself having to survive in your life raft? | | |
Astro-Navigation
What is a sextant?
A sextant is a small hand-held device used for measuring angles. In the case of astro-navigation it is used to measure the angle between the horizon and an object in the sky - either the sun, moon, or one of the navigational planets or stars. It can also be used in coastal navigation (to take horizontal sextant angles).
Why have a sextant?
Whether going across the bay or going across the Pacific, we need to know where we are.
When out of sight of land, GPS provides us with a position; DGPS (and soon satellite DGPS) gives a position to a far greater degree of accuracy than one could ever hope to achieve by celestial navigation. So why should a cruising boat carry a sextant when several "back-up" GPS sets could be bought for the price a decent sextant?
There are several reasons.
1. It requires no power supply: even though generally reliable, electronic systems can fail, battery power can be lost, equipment can suffer water damage, and a lightning strike could destroy electronics.
2. It is only reliant on being able to see the sun, moon or stars: in the current political climate can we be sure that GPS will remain in permanent operation? We know the heavenly bodies can't be 'switched off'!
3. As a navigator, finding where you are by plotting intercepts, azimuths and position lines obtained by reducing sights you have taken, can give an immense sense of pride and satisfaction. Obviously not every sailor finds traditional navigation rewarding, but being familiar with the celestial sphere - recognising the navigational stars, and following their westward track across the sky can be very comforting on a night watch.
4. The sextant-derived position can verify the satellite-derived position. (And vice-versa obviously)
So should a sextant be kept as a backup in case of electronic failure? No. - no more than a GPS should be kept as a backup in case of dropping the sextant overboard! Point 4 above illustrates the fact that a combination of both sextant and electronic navigation is probably the best system to use on board, rather than relying on one as a backup for the other. In this way, taking sights, reducing them and plotting will not be a black art which suddenly needs to be learnt in a hurry. The daily routine of running the morning sun up to the noon latitude and plotting the noon position is good practice. Confirming this position by GPS provides confidence in one's navigational skills.
What equipment is required?
A sextant, obviously, but also a decent deck watch - the importance of knowing the exact time cannot be understated, a nautical almanac (published annually - by HMSO in the UK), and something to use to reduce the sights taken. This can be either, traditionally, a set of sight reduction tables (most commonly "Sight Reduction Tables for Air Navigation"), or a scientific calculator. If the latter is programmable, then it can be pre-programmed to do the necessary calculations. Alternatively, small pocket sized navigational computers are available, as is astro-navigation software for PCs and certain palm-top computers.
What to look for when choosing a sextant?
A plastic sextant, or even cardboard, can be obtained at very low cost, or a professional mariner's sextant can cost many thousands. The choice can be difficult, but there are a number of good quality metal sextants available to suit the yachtsman's budget.
One often sees second-hand sextants at boat jumbles or marine auctions, which can be had at bargain prices. However, sextant technology is still improving, with older ones tending to have smaller mirrors and telescopes than modern ones.
Larger index and horizon mirrors reflect more light, making it easier to take star and planet sights in more marginal light conditions. Modern sextants have a "whole horizon" mirror, as opposed to the traditional "split horizon" mirror, and some say that these are easier to use from the deck of a yacht.
Some sextants are available with a light for reading the angle, and while this can be very useful at the extremes of twilight, it is not absolutely essential, as one would probably need a torch to write down the time and sextant angle in such conditions anyway.